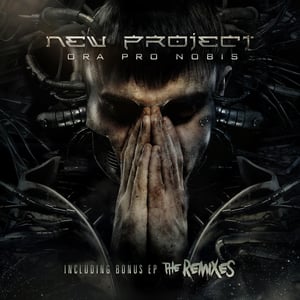 $

15.00
This 2018 CD includes both Ora Pro Nobis & Remixes EPs. The Ora Pro Nobis EP features the title track Ora Pro Nobis as well as B sides and demos from New Project's back catalogue as well as unreleased material.
The remixes EP showcases Ora Pro Nobis reimagined in a variety of styles ranging from Metal EDM to synthwave to dupstep to stripped back acoustic.
Free shipping in Australia.
Part 1: Ora Pro Nobis EP
1. Ora Pro Nobis 3:47
2. Sentinel 4:46
3. Cyberpunk 2.0 – Zeus mix 4:18
4. Tweaking The Cute Gene – Vinyl mix 4:07
5. Twisted (demo) 4:36
6. Worlock 5:26
7. Glitch 2:07
8. Sentient 3:32
Part 2: The Remixes
9. Zardonic remix 5:23
10. Ionic Mix by Ion Pulse 4:04
11. Deconstructed mix by Drew 4:20
12. Nihilo remix by Hypoid 6:43
13. Modal remix 3:36
14. PlanetDamage ambient mix 9:19